Home
/
Pet Tear Stain Wipes
e???e??��
SAY GOODBYE TO TEAR STAINS FOREVER!
Keep your adorable pets clean, beautiful, and safe with our?? Tear Stain Wipes!??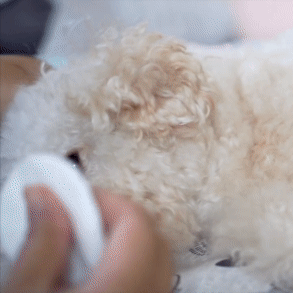 Our tear stain wipes are made with aloe vera extract, which is a gentle and non-irritating cleaning solution for your pet's tear stain.

It also prevents possible eye infections and other complications due to bacteria build-up caused by tear stains. Use these easy swipe tear stain wipes to remove your pet's dirty stains every day!????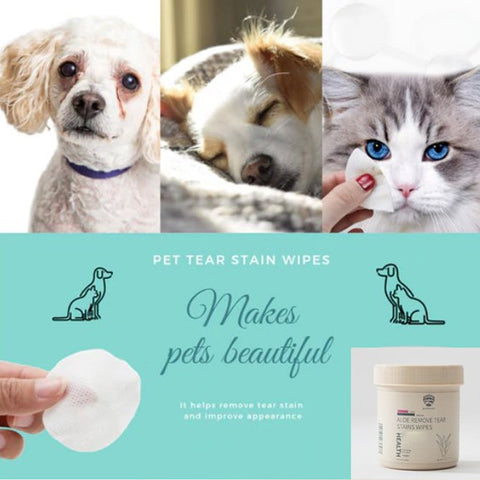 FEATURES
Gentle and not irritating to your pets.

Anti-bacterial - removes bacteria build-up and prevents infections.
Easy to use - removes tear stains with one easy wipe.
Safe - does not contain harmful chemicals and can be used for daily cleaning.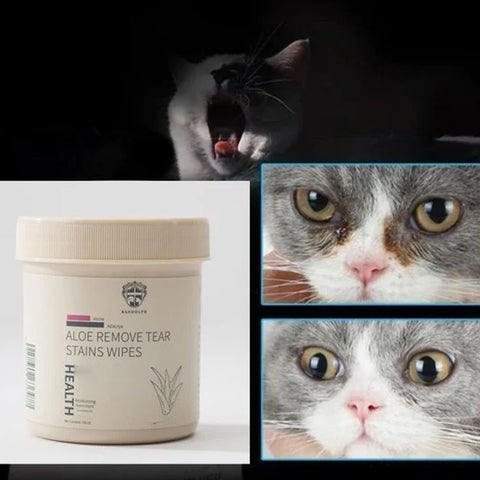 Can be applied to your dogs and cats only.

It helps remove your pet's tear stain and improve their appearance.

Keeps the eye clean and helps reduce the risk of eye irritation and itching caused by foreign bodies.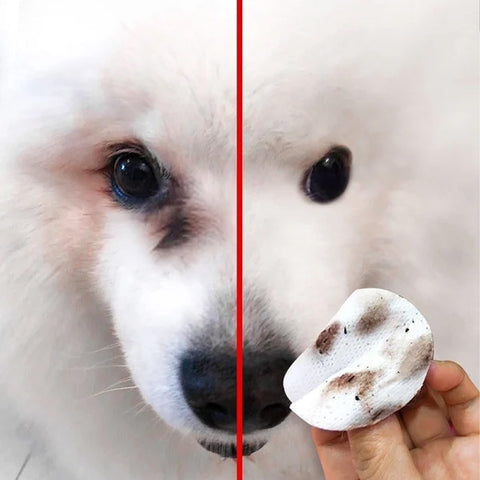 SPECIFICATIONS
Weight: 110g
Quantity: 100 pieces
PACKAGE INCLUDED
1 ?? Pet Tear Stain Wipes